#Overview
Before you start planning and developing your app, it's essential to understand what Akeneo apps do and how they fit into Akeneo PIM.
#What's an Akeneo app?
An Akeneo App connects Akeneo PIM with third-party solutions. They can be easily connected directly from within PIM, with a streamlined process of activation and configuration.
Most Akeneo apps are built by third-party developers, not by Akeneo.
You can build an app to pull Akeneo data into your App to adapt and distribute it to external services, like e-commerce platforms or marketplaces. You can also push data to enrich the Akeneo PIM with translations, ERP data, assets, data pool content, or other sources.
To tailor experiences to their specific needs, Akeneo users connect Akeneo apps to integrate with external services and improve how they collect, enrich and distribute their data.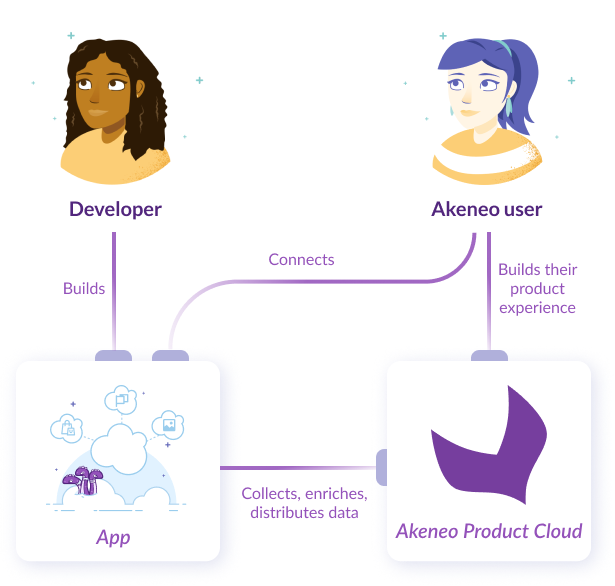 #How apps fit into Akeneo PXM Studio?
Apps integrate with Akeneo in the following ways: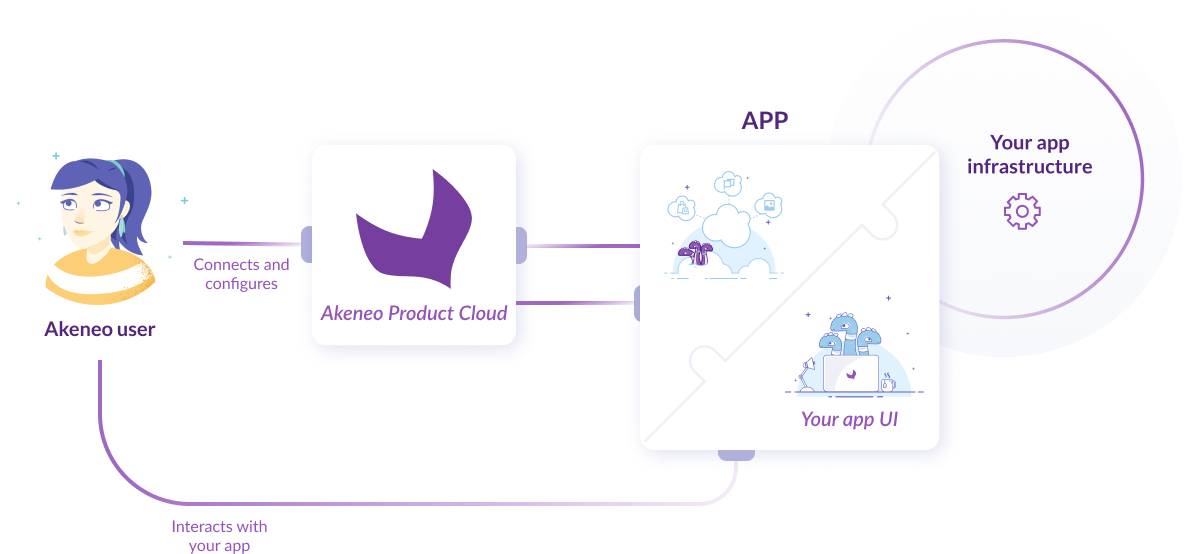 #Why apps over connectors?
Both connectors and apps are SaaS compatible and use API.
However, there are some significant differences.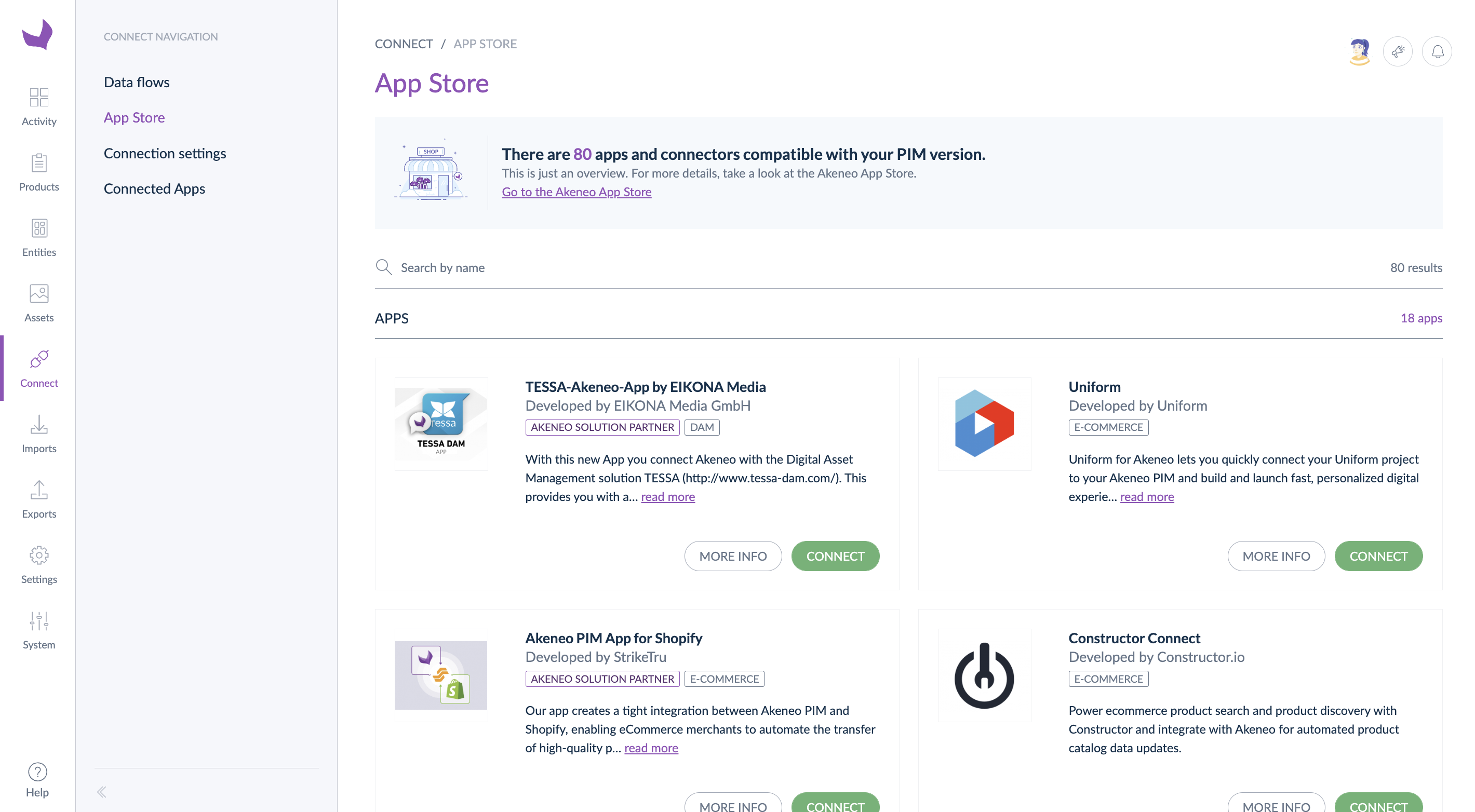 Want to know more about the app certification? Contact us.
#App developer starter kit
Before starting to develop your app, we advise you to:
Then, you can contact us to get your App developer starter kit:
#Publish your app
Your app is good to go?
#Develop an app for a custom need
With Custom apps, we're introducing a SaaS-compliant way to have a one size fits one scenario.
When you don't find an on-the-shelf App answering your exact need on the Akeneo App Store, Custom apps allow you to develop your own app and benefit from all app features without publishing it.
Discover our to create a custom app following our How to get your app token guided tutorial.
#Next steps